Biotin-Streptavidin HRP or AP Kits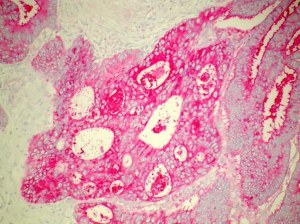 Biotin-Streptavidin HRP or AP Broad, Mouse and Rabbit Kits : Biotinylated secondary antibody and strepatvidin HRP or AP conjugates, available in broad, mouse and rabbit.


SPlink and APlink use improved biotin-streptavidin-HRP or AP technology to provide super sensitivity with faster results. This system contains optimized and stabilized Streptavidin-HRP (or AP) and biotinylated secondary antibody. The secondary antibody is conjugated with biotin to its maximum extent with high binding affinity to produce accurate and reliable immunohistostaining results. Blocking buffer is provided in the kit.
Simplified HRP kits contain biotinylated secondary antibody and streptavidin-HRP in a concentrated form.